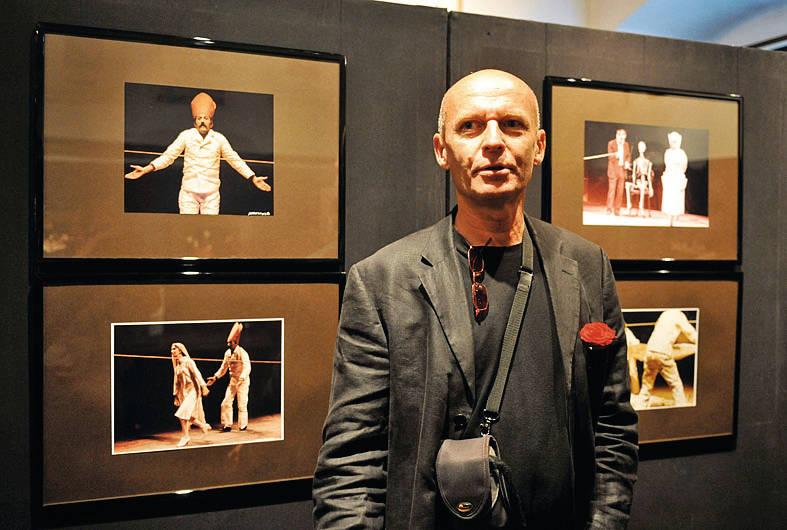 Bogdan Korczowski's "Tadeusz Kantor's Street" exhibition at the Cricoteka Archive
is a survey of photographs from the stage of the Cricot 2 theatre in Paris in the 1980s
Bogdan Korczowski was born in 1954 in Cracow. In 1978 he graduated from the Cracow Academy of Fine Arts in the studio of professor Wlodzimierz Kunz. He made his debut at the "Nowa Ruda" festival in 1974 with his performance "White Bike" ("Bialy Rower"), inspired by Tadeusz Kantor's theatrical happenings. Over the years, Bogdan Korczowski has devoted a significant chunk of his work to Kantor's legacy, including a series of painting installations between 1990- 2000, entitled "Kartonteka".
"I have been following Tadeusz Kantor's work very closely", says Korczowski. "Once, when a student of the Academy of Fine Arts, in spring of 1975 after having seen preview presentations of 'The Dead Class', I knew that I would pay tribute to him one day. After I moved to Paris in 1980, three years later I presented my first homage - drawings and lithographs inspired by his works. Tadeusz Kantor spent a lot of time in Paris in the 80's. Thanks to his kindness, I was allowed to take pictures throughout all of the performances, not forgetting of course that I was a painter, not a photographer. I took these pictures with the slide technique, just for myself as my own interpretation of his theatre. I tried to create these slides as if they were paintings, manipulating their colour and sharpness", says Korczowski.
---
Tadeusz Kantor, Cricot 2, "Ou sont les neiges d'antan..." Paris, 5 novembre 1982
---
Tadeusz Kantor, Cricot 2 "Ou sont les neiges d'antan ?" Paris 5 novembre 1982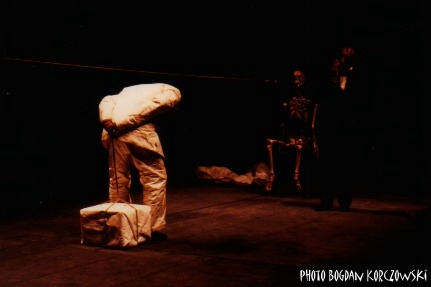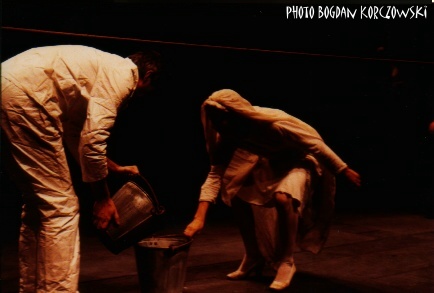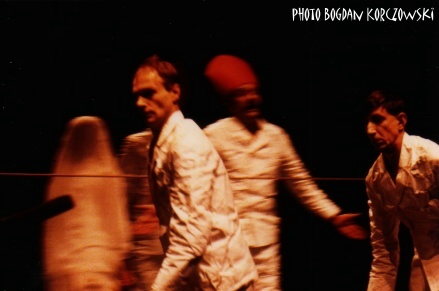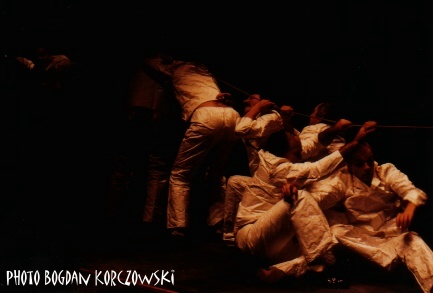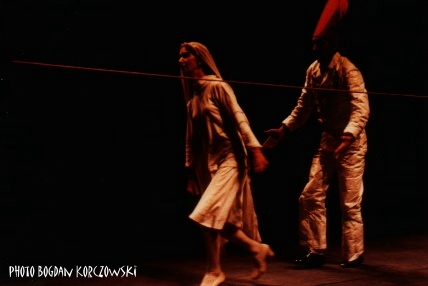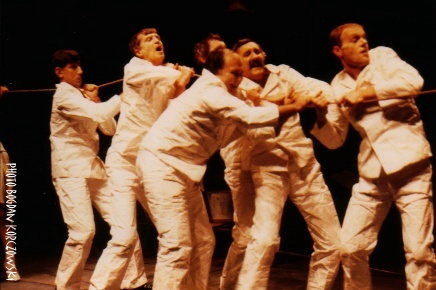 ---
Tadeusz Kantor,Cricot 2 "La Classe Morte" Paris, 9 septembre 1983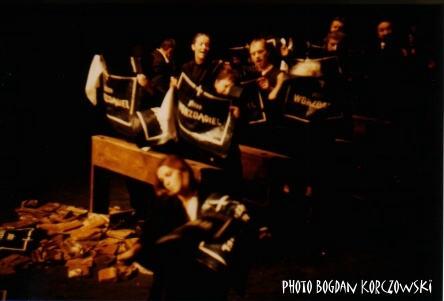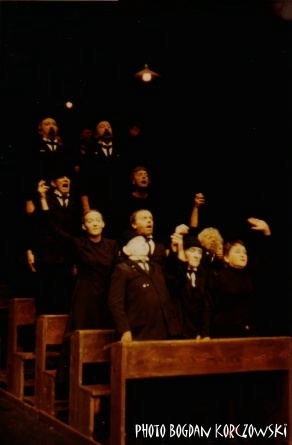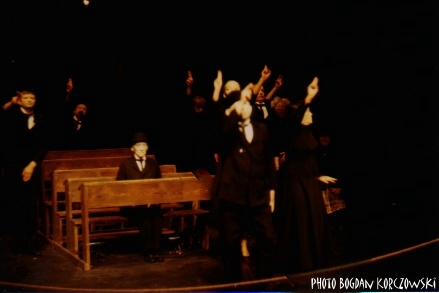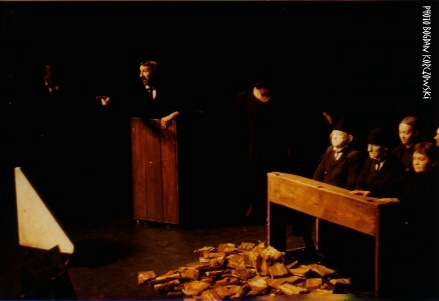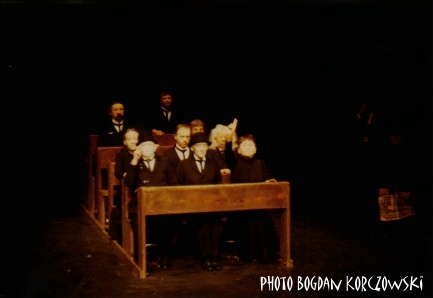 ---
Tadeusz Kantor, Cricot 2 "Wielopole,Wielopole" Paris, 23 juin 1984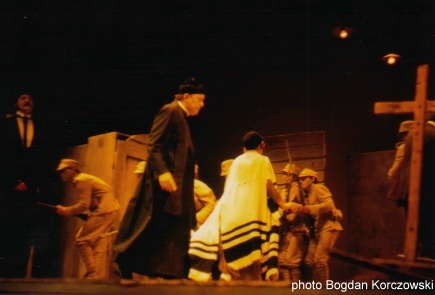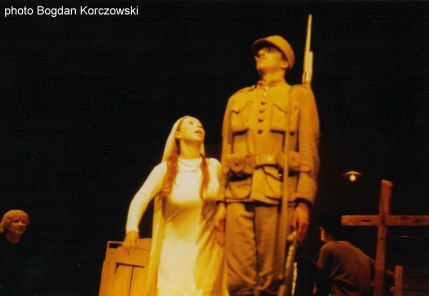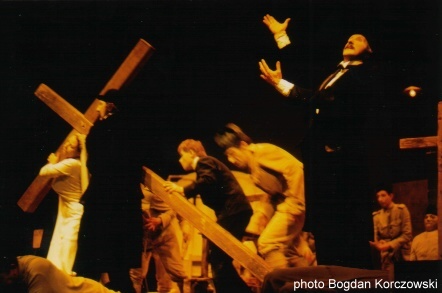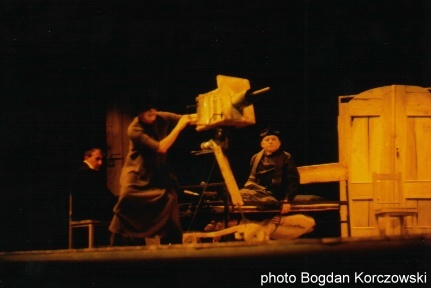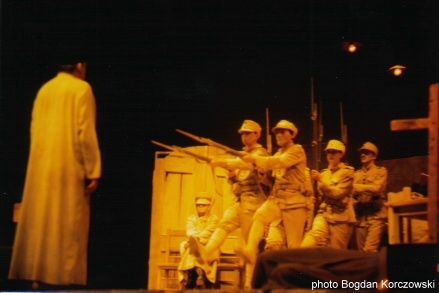 ---
Tadeusz Kantor,Cricot 2 "Qu'ils crèvent,les artistes !" Paris,25 septembre 1985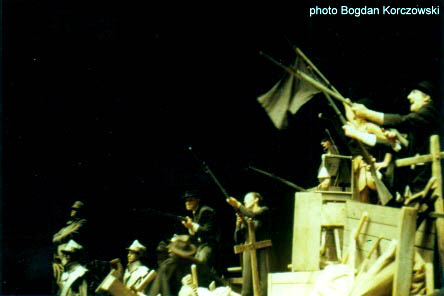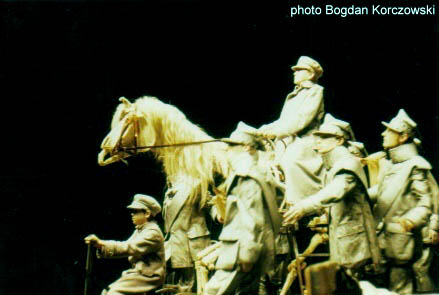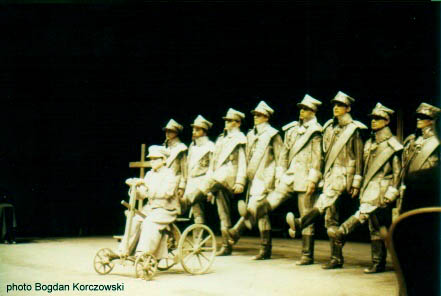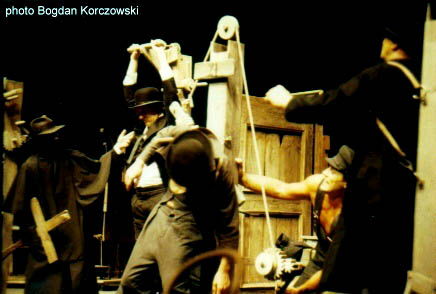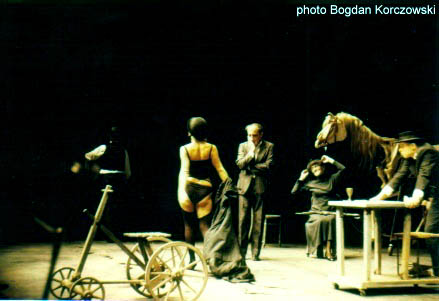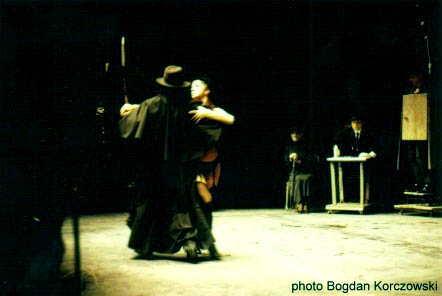 ---
Tadeusz Kantor, Cricot 2 "Je ne reviendrai jamais" Paris, 28 Septembre 1988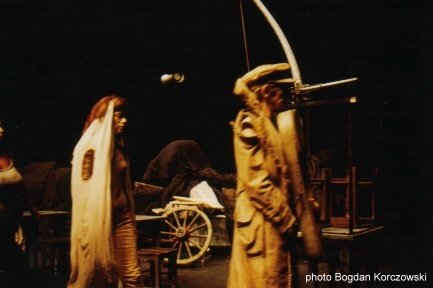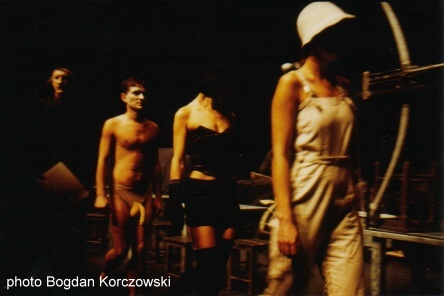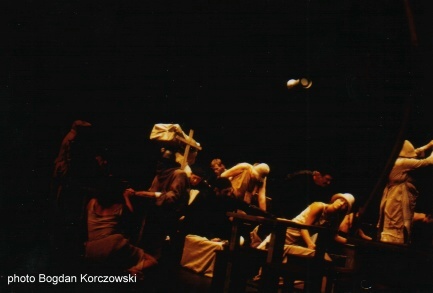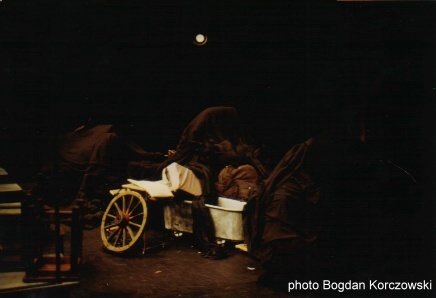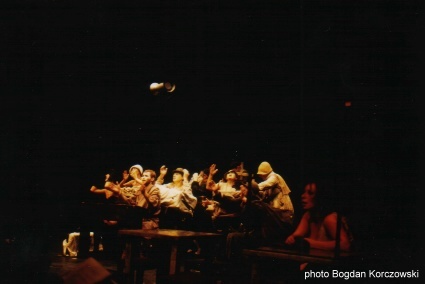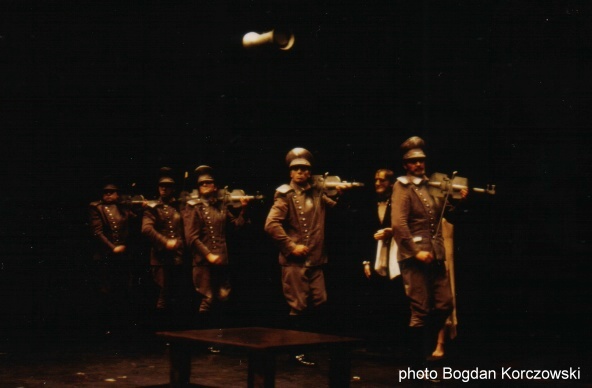 ---
Cricot 2 "Aujourd'hui c'est mon anniversaire" Paris,24 janvier 1991
(La Premierè apres la mort de Tadeusz Kantor le 8 decembre 1990 à Cracovie)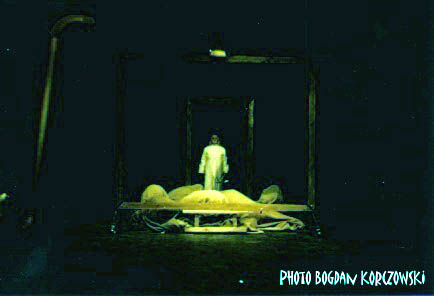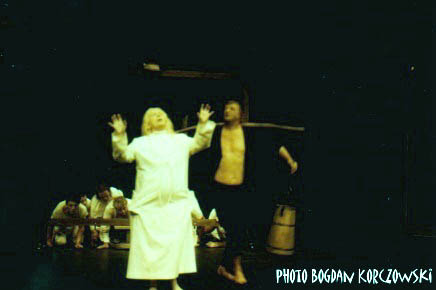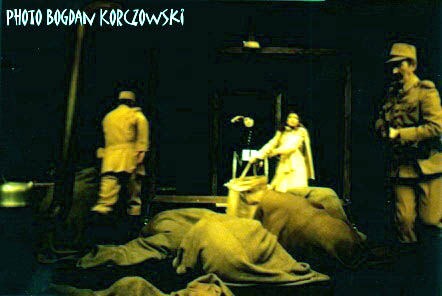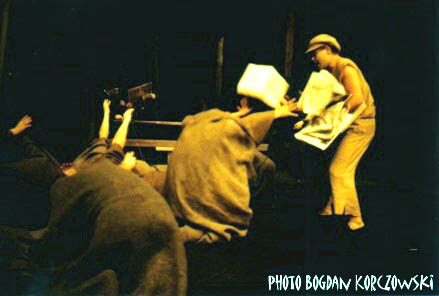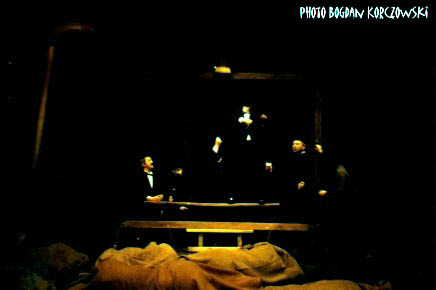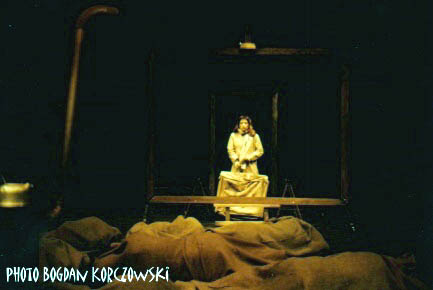 ---
Photos Copyright Bogdan Korczowski
Copyright©
All materials appearing in this Korczowski web site are under protection of international copyright laws.
No photo may be reproduced, copied, stored, manipulated or used whole or in part of a derivitive work, without the written permission of Korczowski.
Copyright©
Toutes les images publiés sur cette page sont la propriété de Korczowski et ne peuvent pas être reproduits sans son consentement.
La loi stipule qu'aucune information issue de ce site ne peut être reproduite , transcrite ou indexée dans aucun système de stockage analogique ou numérique, ni reproduite ou copiée sous quelque forme que ce soit par tout moyen, sans l'accord préalable écrit de l'auteur détenteur du copyright.Ceci constituerait une contrefaçon.